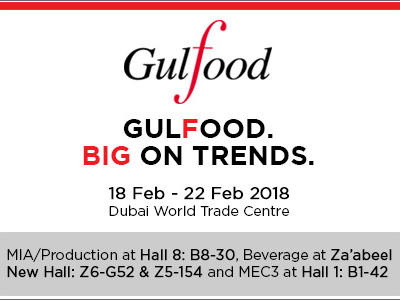 La Marquise International at  the 23rd edition of Gulfood
La Marquise International is very pleased to participate to the new edition of Gulfood 2018, the world's largest annual food event, which will take place on 18 – 22 February 2018 at Dubai World Trade Centre.
Celebrating its 23rd edition, Gulfood 2018 will bring together a series of insights and activities to help the global F&B community to make informed business decisions, reviewing the latest trends and innovations of the food & beverage sectors.
Don't miss all News 2018 of La Marquise International with lots of new ideas for your Foodservice solutions.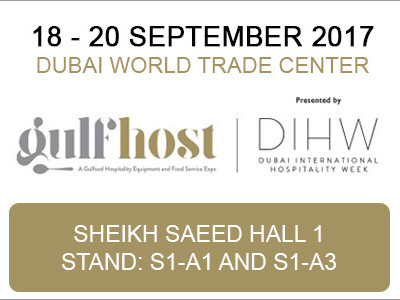 La Marquise International at GulfHost 2017
La Marquise International will be participating at GulfHost, the brand new hospitality equipment and food service expo launched by Gulfood, the world's largest annual food trade event. GulfHost is a part of Dubai International Hospitality Week (DIHW) which takes place in Dubai World Trade Center on September 18-20.
Anticipating to reach over 50,000 visitors across all five shows of DIHW, La Marquise is excited to be a part of this new venture. We will be showcasing a range of new innovative products and solutions for your Foodservice operations, including Folletto latte art printer, Gelato Pizza concept and more.