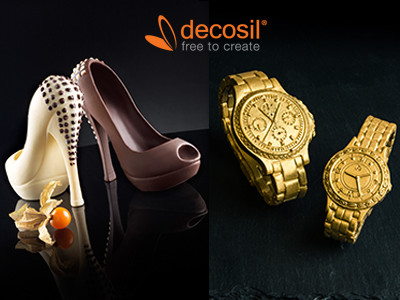 New Product Launch – 3D Professional Food Silicone Moulds
La Marquise International is introducing new fantastic product – 3D Professional Silicone Moulds from Decosil®
The range includes professional silicone chocolate moulds, cake decoration moulds, silicone moulds for almond paste, silicone fondant moulds, silicone moulds for ice cream, popsicle or frozen desserts and mousse, silicone moulds for sugar paste, pulled and melted sugar, moulds for salty snacks.
Decosil® pastry molds are unique, allowing extraordinary performances using chocolate, sugar and almond paste, otherwise it is possible to obtain only by hours and hours of manual labour.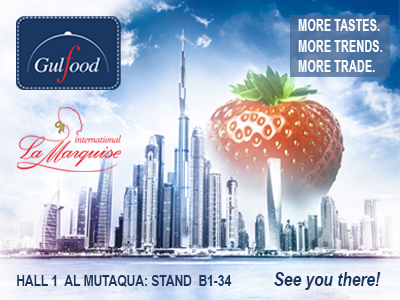 La Marquise International at the 21th edition of Gulfood
Once again for the coming month of February La Marquise will be participating at Gulfood 2016 – The world's biggest annual food & hospitality show. This much awaited event will happen at Dubai World Trade Centre and will last 5 days, from February 21 to 25.
Gulfood is always an unrivalled opportunity for La Marquise to showcase our products and network with the industry professionals. Take time to visit us and review the latest trends and innovations of the food & beverage sectors as well as foodservice & hospitality equipment. For example, we will be presenting unique patent water filtration system Nordaq FRESH from Sweden that produces Michelin star quality water locally.  In addition, following healthy trends, La Marquise is bringing Gluten Free, Lactose Free, AZO Colors and Palm Oil Free pastry, bakery and gelato ready mixes for both professionals and home users.